Muffin Mix
0003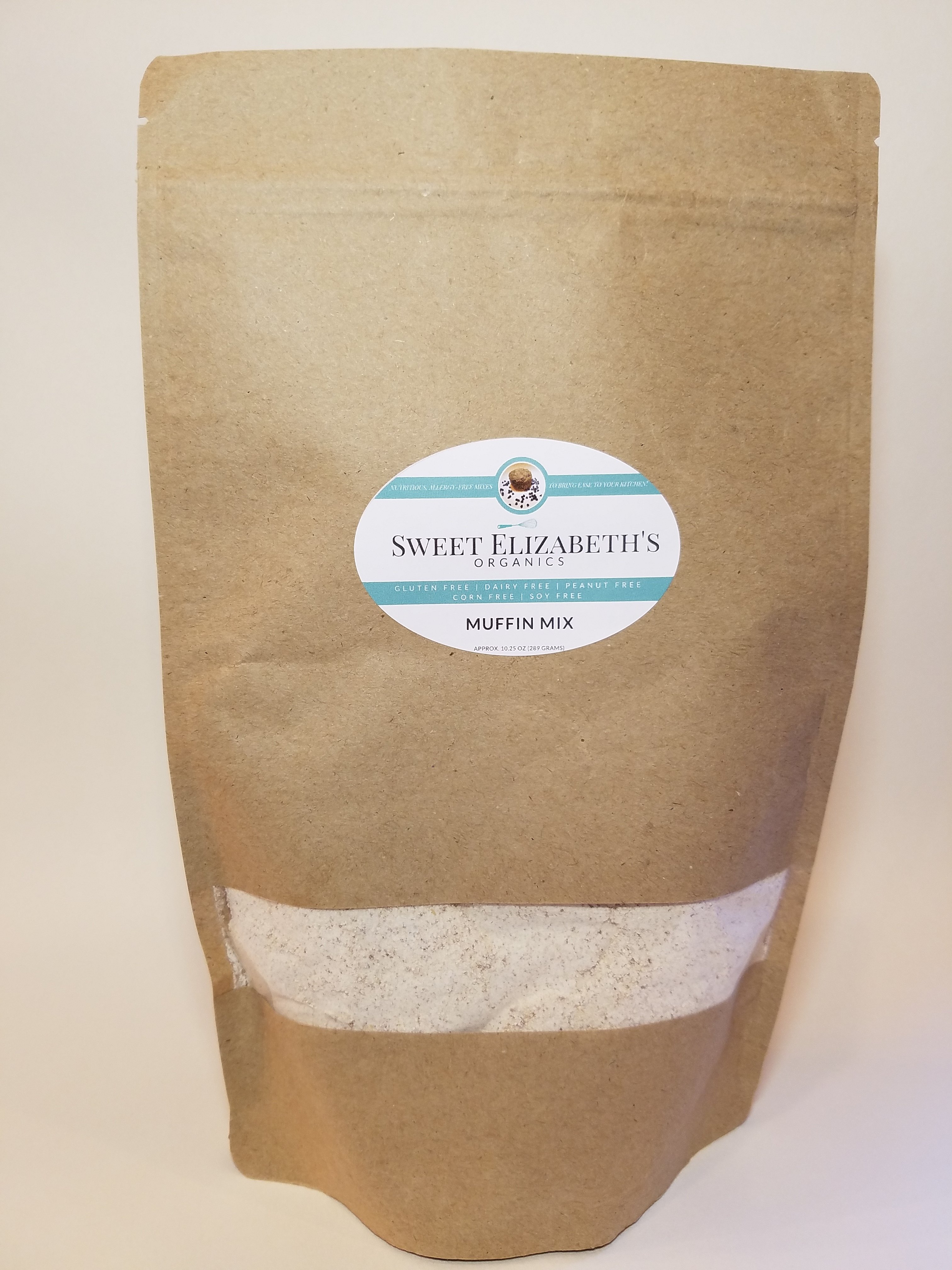 Our mixes will bring ease to your kitchen and help you create a Muffin that has a light and fluffy texture with an exceptional taste. There are 19 grams of whole grain goodness in each serving.
When it comes to ingredients, there aren't any maybe's, we ONLY use the highest quality organic products from trusted suppliers. Our mixes are created in a facility free from gluten, wheat, dairy, corn, soy, peanuts, shellfish, eggs and citrus. We go a step further in sourcing our ingredients from suppliers that are free from those allergens as well.
INGREDIENTS

*Gluten free rolled oat flour, *coconut flour,
*coconut sugar, sodium bicarbonate & real salt
*Organic
Nutrition Facts

Servings per bag 12
Calories 93
Fat from Calories 13
Total Fat 2 grams
Saturated Fat >1 grams
Trans Fat 0
Cholesterol 0
Sodium 156.5 mg
Total Carbs 22.2 grams
Dietary Fiber 4 grams
Sugar 4.8 grams
Protein 2.75 grams
Legal Disclaimer
These statements have not been evaluated by the FDA. These products are not intended to diagnose, treat, cure, or prevent any disease.